We understand that there is a wide variety of recovery and performance products to choose from so we have curated a collection of products that we have used, our patients have used and/or that may be supportive in your recovery journey.
---
Collections: Strength Training • Flexibility • Recovery • Braces
---
STRENGTH TRAINING
Products to support your recovery journey and help build strength. Incorporating these items into the recovery journey provides a well-rounded approach to rehabilitation. Resistance bands, ankle weights, and adjustable dumbbells focus on strength building, suspension training and balance boards help with stability and coordination, all of which are important aspects of rehabilitation. It's essential to work with a healthcare professional or physical therapist to determine the most appropriate exercises and equipment for your specific recovery needs and to ensure exercises are performed safely and effectively.
Resistance Bands
Resistance bands are versatile exercise tools made of elastic material, often in the form of bands or loops, with varying levels of resistance.
---
Ankle Weights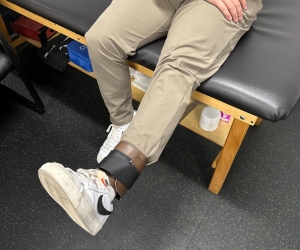 Ankle weights are weighted bands that are strapped around the ankles. Adjustable ankle weights allow users to change the amount of weight they carry.
---
Suspension Training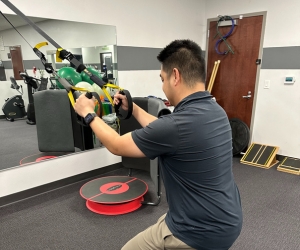 Suspension Training straps are a form of suspension training equipment, consisting of adjustable straps with handles or foot cradles that can be hung from a secure anchor point.
---
Adjustable Dumbells
Adjustable dumbbells are weightlifting equipment that allows users to change the amount of weight they lift by adjusting the weights on the dumbbell.
---
Balance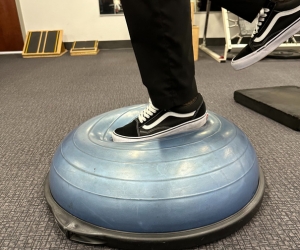 Balance boards are flat, often circular or rectangular platforms that are unstable and require users to balance on them. They are typically made of wood or plastic and designed for balance and stability training.
---
---
FLEXIBILITY
Products to support your recovery journey and help improve flexibility. These tools are valuable for individuals seeking to enhance their flexibility, recover from physical activity, or manage muscle pain and tension. It's important to use them with proper technique and, in the case of self-massage tools, to be mindful of pressure and sensitive areas to avoid injury.
Stretch Straps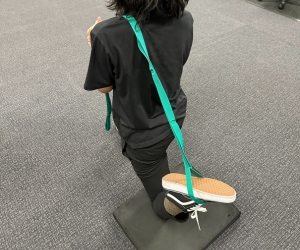 Stretch straps are flexible bands or straps designed for assisted stretching. They are typically made from materials like nylon or cotton, often featuring loops or handles for easy gripping.
---
Foam Rollers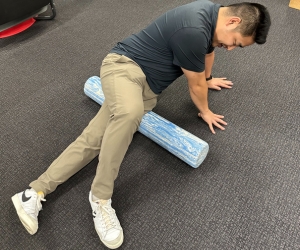 Foam rollers are cylindrical pieces of foam or plastic with a firm, textured surface. They come in various sizes and densities and are used for self-myofascial release.
---
Self-Massage Tools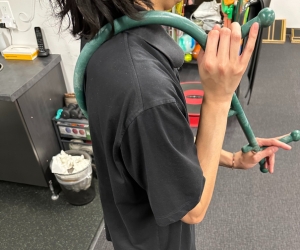 Self-massage tools encompass a wide range of devices, including massage balls, rollers, and handheld tools, designed for self-administered massage and muscle relief.
---
---
RECOVERY
Products to support your recovery journey. In the recovery journey, these items complement each other and are often used in combination to address different stages of the healing process. Cold packs and heat packs are typically applied during the acute and sub-acute phases, while percussion massage guns and topical pain relief can be used throughout recovery to manage pain and discomfort. Elevation pillows provide support and help minimize swelling during the healing process. However, the use of these items should always be guided by a healthcare professional's recommendations to ensure they are used effectively and safely for a specific injury or condition.
Percussion Massage Guns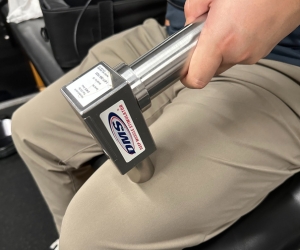 Percussion massage guns are handheld devices that use percussive force to provide deep tissue massage and muscle relief. They typically have multiple speed settings and interchangeable attachments.
---
Ice Cold Packs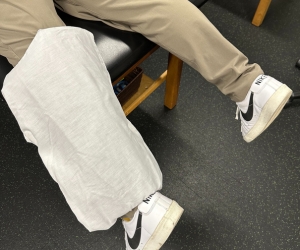 Ice cold packs are medical or therapeutic devices that contain a gel or liquid that can be chilled in the freezer. They are designed to provide cold therapy when applied to the body.
---
Heat Packs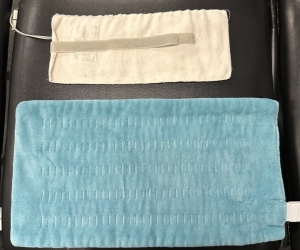 Heat packs, also known as hot packs or heating pads, are devices designed to produce and apply heat to the body. They can be microwaveable or contain materials that generate heat when activated.
---
Elevation Pillows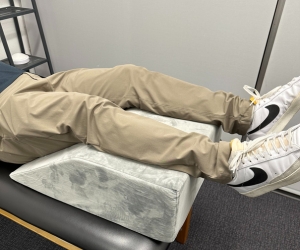 Elevation pillows are specially designed pillows that are contoured or shaped to provide support and elevation for specific body parts, such as the head, legs, or feet.
---
Topical Pain Relief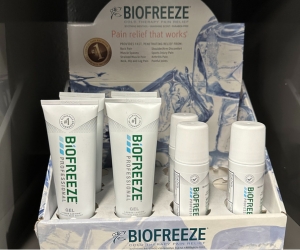 Topical pain relief products are creams, gels, or ointments that are applied directly to the skin. They contain active ingredients that help alleviate pain and discomfort.
---
---
BRACES
Products to support your recovery journey and provide stability. These braces are essential tools in the management of injuries and conditions affecting the respective joints, providing support, stability, and relief from pain or discomfort. It's important to consult with a healthcare professional to determine the most suitable brace for your specific needs and to receive proper guidance on their use.
Knee Braces
Knee braces are supportive devices designed to be worn around the knee joint. They come in various styles, including sleeve-style braces and hinged braces, and are made from materials like neoprene or rigid supports.
---
Elbow Braces
Elbow braces are supportive devices that are worn around the elbow joint. They come in various styles, including compression sleeves and hinged braces, and are made from materials like neoprene or adjustable straps.
---
Wrist Braces
Wrist braces are supportive devices that are worn around the wrist joint. They are typically made from materials like neoprene or elastic straps and can vary in terms of support and flexibility.
---
Kinesiology Tape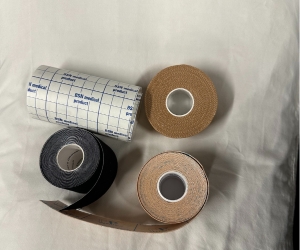 Kinesiology tape is a flexible, adhesive tape designed to support muscles and joints without limiting range of motion.
---