We empower rehabilitation through strength-building, balance, and healthy habits.
Our Services Include:
Manual Therapy: to reduce muscle guarding (voluntary activation of a muscle) and increased hypertonicity (excessive use of a muscle) and ultimately achieve pain-free movement 
Exercises: tailored to your specific diagnosis/goals and may include strength (weight) training, endurance (aerobic) training, or stretching
Motor Control/Neuromuscular Re-education: to ensure adequate biomechanics (joint angles) and retrain proper muscular activation during movement to avoid structural breakdown and injury 
Education/Activity Modification: to allow patients to understand the cause of their pain and help avoid reinjury by creating specific movement patterns. Your physical therapist will work together with you to create a meaningful home exercise program to supplement your visits and eventually use after discharge. 
Gait analysis: to evaluate and assess your walking and identify any dysfunction that is pertinent to your diagnosis and rehabilitation process 
Modalities: which include heat, ice, electrical stimulation, biofeedback, pneumatic compression, and ultrasound to alleviate pain, control inflammation, and prepare your tissues for return to activity
Physical Therapy (PT) is a specialized branch of the health field that uses a multi-faceted approach to treat physical disabilities with the most comprehensive and effective treatment for the patient's individual needs. PT uses revolutionary modalities such as soft tissue massage, joint mobilization, therapeutic exercises, taping, electrical stimulation, and ice or heat application to address the patient's pain, weakness, and movement dysfunction. The physical therapist administers one-on-one treatment and then prescribes therapeutic exercises unique to each patient that will increase strength, stability, and range of motion. These exercises are frequently modified to ensure safety and to prevent further injury.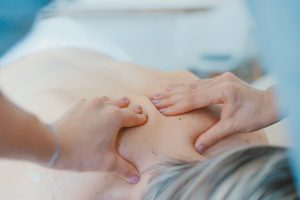 We Treat:
Shoulder Pain
Low Back Pain
Neck Pain
SI Joint Dysfunction
Headaches
Runner's knee
Sports Injuries
Foot and Ankle Injuries
Upper Extremity Injuries
Carpal Tunnel Syndrome
Numbness and Tingling
Joint Sprains and Muscular Strains
Tennis/Golfer's elbow
and more!
A custom orthotic is a device designed to align the foot and ankle into the most anatomically efficient position. They look like insoles but are biomechanical medical appliances that are custom made to correct your specific foot imbalance.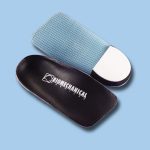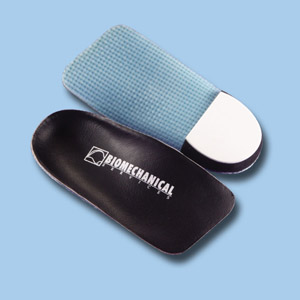 Deep Muscle Stimulator (DMS)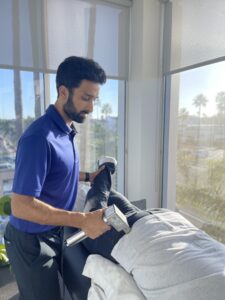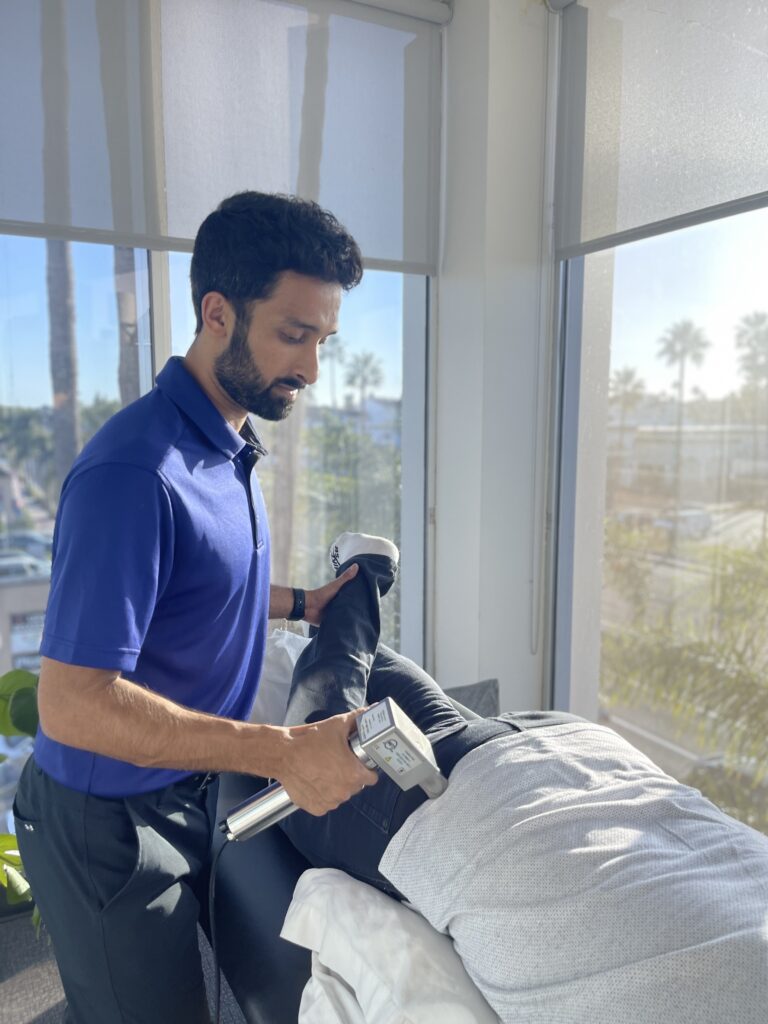 The Deep Muscle Stimulator (DMS) uses percussion, mechanical vibrations that reach deep into the muscle tissue to stimulate proprioceptive functions. Much of muscle pain stems from various conditions, strain, lactic acid build up, scar tissue, etc… No other device on the market matches the effectiveness of the DMS.
Other Specialized Services Include:
Post-Operative Care
Fall Prevention Program
Return to Work Program
Wellness Services
Sports Performance Enhancement
iASTM (Instrument Assisted Soft Tissue Mobilization)
Dynamic Cupping