Our team of highly trained professionals uses the latest healing technologies to restore you to pain-free health, quickly and easily. We thoroughly evaluate & treat all of the contributing root factors related to your issue. This includes, but is not limited to, your work and home stressors, overall body condition, nutrition, genetic & postural habits, emotional connections and patterns that are held in your muscles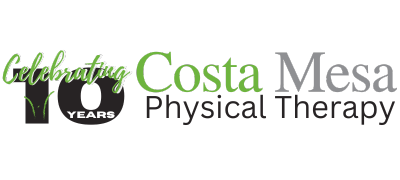 START YOUR RECOVERY today FOR A PAIN-FREE tomorrow.
Latest

News and Education
Find out the latest news about our Physical Therapy clinic and information about all your physical therapy and health related needs.
Physical therapy offers a comprehensive approach to managing SI joint pain and dysfunction.
Read Post
Why you might need physical therapy and when the best time to schedule an evaluation is for each situation.
Read Post
Costa Mesa Physical Therapy is your premier destination for orthopedic rehabilitation and sports medicine in the heart…
Read Post
Client

Testimonials
I suffered a hamstring strain and could barely walk when I showed up my first day. The staff was empathetic, personal and knowledgeable. They have a clean office and training space. After 5 weeks of attending sessions and working on exercises at home, I feel back to normal. I highly recommend choosing this office if you're looking for physical therapy.
Sagar is great and cares so much about his patients. Everybody there is friendly and the office is very clean and well maintained.
As an active adult involved in several sports, staying fit is important to me; but injuries do happen. Costa Mesa Physical Therapy's combination approach of hands-on time and expert exercise and training guidance has put me back in the game in no time flat. Thank goodness my orthopedic doctor referred me to Costa Mesa PT. I can't imagine being playing at the level I am without them.
I have chronic pains in many parts of my body - back, hip, knee, shoulder, neck ... You name a part on a human body, I probably have some pain somewhere along the line. I am also someone who had never exercised as I was growing up. I did not have any body awareness. Through Amit's patience, training and hard work, I have grown to understand my body mechanics much better. He had made it possible for me to manage my pain. The personal attention that I have received from Amit and the staff is unparalleled. I cannot ever fathom going to another physical therapy office.
The personal care and attention I've received from Andrew and Niko has been terrific - definitely the very best physical therapy experience I've ever received! Professional, competent, understanding and compassionate would be the top adjectives I'd use to describe their care and as such I would highly recommend them to my family and friends. Thanks guys and please keep up your excellent work!!
I am 66 years old and had never been to physical therapy. I partially tore the tendon connecting my patella to my hamstring, and Newport Orthopedic included Costa Mesa Physical Therapy (CMPT) on their list of recommended therapy centers. Travis and his team were terrific. They made sure they thoroughly understood the nature of my injury and proceeded accordingly. Initially the pain level was acute and the range of motion tiny: they worked on areas adjacent to the wound to decrease swelling and increase mobility....